The lease agreement is one of the most critical documents protecting your real estate investment properties. With so much at stake, relying on a generic downloaded form puts your rentals (and income) at risk!
Without a lease agreement specific to your rental and local laws, you might run into problems down the road with difficult renters. Bad residents can spot a loophole in a lease agreement and take advantage of it before realizing you've made a mistake and your lease isn't strong enough!
What should rental property owners do when preparing a lease? Apply these insights from our expert Glen Burnie property management team to protect your properties.

The Problem with Generic Lease Agreements
Generic lease agreements are convenient, and you can quickly download them online. However, without reviewing and updating the document thoroughly, a downloaded template leaves too much room for error, gray areas, and potential loopholes that Glen Burnie MD residents can exploit. Without the right experience and insights, missing or misworded information can leave you without legal documentation to enforce the rules, collect the rent, or evict a resident if necessary.
For example, you receive complaints from neighbors that a renter is smoking marijuana—something that you intended to prohibit in your rentals. When you approach the resident about it, the renter points out that the lease only mentions no cigarette smoking. They found a loophole that allows them to smoke other substances in your rental, and you don't have a document that allows you to enforce a rule you intended to put in place.
In another example with a strong lease agreement, a rental manager sues a renter for moving out and renting the space out to tourists on a popular vacation rental site. The renter says there is nothing in the lease about renting out a room or two for short periods. However, the lease clearly states no subletting. In this case, the blanket clause covers the property manager.
It can be challenging to think through and document every potential scenario and protection you need in a lease agreement. Working with Glen Burnie property management companies is the best way to avoid loopholes and ensure your leases have everything they need!
If You Made a Mistake on a Lease Agreement
If you already have a generic lease agreement, but you know it needs updates to deliver the protection your real estate investments need, consult a lawyer about critical modifications. A lawyer also makes sure your leases meet local, state, and federal laws to help you avoid a lawsuit. Never assume that a generic lease is specific to this area. The location of your rental properties—no matter if you live nearby or invest from out of state—determines the appropriate legal language that applies to your rentals.
What Your Glen Burnie MD Lease Agreement Should Include
Starting with a downloaded agreement can be helpful, but don't stop with the generic form. Review it closely and make sure every lease includes the following standard pieces of information:
The names of all renters occupying the space and details about the legal limit on the number of occupants
The lease beginning and end date
The rent amount, due date, when payments are considered "late," acceptable forms of payment, and the late fees.
If renters insurance is required
The security deposit amount, due date, and how it will be processed or used toward repairs, including the time frame for returning the security deposit after the renter vacates
How you will handle repairs, maintenance, and accessing the property with appropriate notice.
Penalties for lease violations, including reminders, notices, and when you'll begin eviction processes or involve the police for illegal activities
Paint or mold disclosures
Who is responsible for the utilities
All resident responsibilities
Pet policies and addendums, including screening and fees or deposits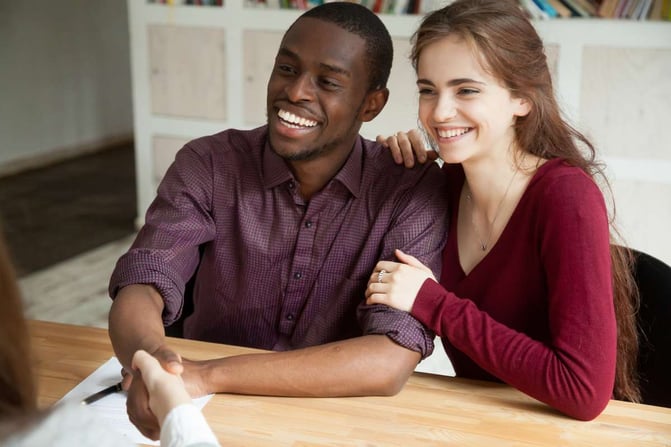 While most leases include similar information, a generic lease might not apply to your specific rental property type. Make sure your lease is specific to multi-family properties or a single-family rental and everything that applies to each.
When it's time for a new resident—or a lease renewal—review the lease agreement again! Laws and requirements often change for rental properties. To remain compliant and ensure your properties have the best protection, never assume that the last (or current) lease is still accurate moving forward. Take the time to review it and consult a property manager to keep rentals safe!
Protect Investments With A Glen Burnie Property Manager and Expert Lease
Your rental property is a significant investment that should generate passive income to meet your goals. When your lease fails to protect your investments, you lose money and can fall short of your long-term financial plans.
A strong lease agreement protects investors from lawsuits, bad tenants, and potential loopholes that can keep you from enforcing the rules. If you're unsure about your lease wording or have multiple properties, a Glen Burnie property management company can help you review every lease and make critical adjustments to protect your properties and income. Renters Warehouse BW Metro is here to help!
Learn more about critical steps to take to keep your rentals and income safe! Download our free eBook, "Protecting Your Investment Property: A Guide."