If you are a Baltimore property investor and one of your renters has damaged your property, what's the best course of action? It can be difficult for real estate investors to know what steps they should take right away. However, before taking a renter to court as your first reaction, there are some things that every owner should do when a property suffers from resident-caused damage.
Protecting your investment is a top priority! Even if the damage is accidental, rental owners must work with residents to recover repair costs, take care of those repairs right away, and prevent additional incidents. Here are some expert property management steps you can take to handle property damage caused by renters.
Document Baltimore MD Rental Damage
First, document the damage as thoroughly as possible. Take digital photos or videos of the damage, keep a paper trail with dates and times of each step, and maintain evidence of all communication. When communicating over the phone regarding the damage, record the call or document it with notes, including the date and time. If the resident is uncooperative about paying for the damages and you have to take legal action, you can use these documents and conversations as evidence of your attempts to follow routine procedures to collect compensation.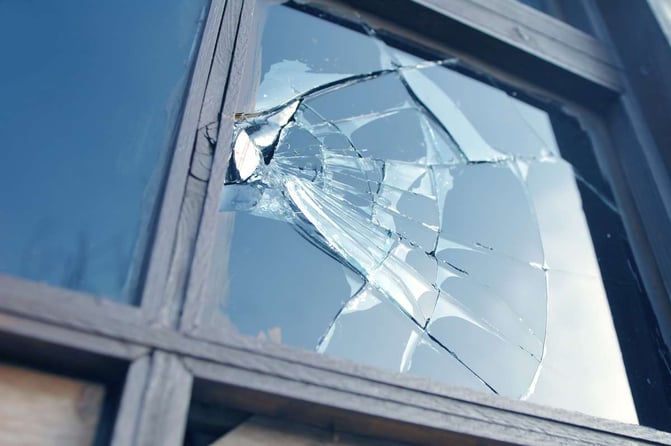 Documenting the damage also helps Baltimore MD investors obtain accurate quotes for repair and maintenance. Hang on to receipts and estimates for work to support the amount you need to recover for the damage. Experienced full-service property management companies can handle the process of collecting bids and scheduling work for your rentals.
Deliver Notices (In Writing)
When you have assessed the situation, refer to the lease agreement to deliver appropriate notices. These documents alert the resident to your assessment of the damage, appropriate charges to make repairs, and the steps your renter needs to take to compensate you for repairs.
Make sure you follow the processes outlined in your lease to communicate with residents and apply penalties as needed. Providing written notices helps protect you in a lawsuit if a resident claims they never received an email or phone call about penalties and compensation. Written notices also help you follow landlord-tenant law in Baltimore MD.
Recover Repair Costs From the Security Deposit
Upon receiving an agreeable quote for the repair, property owners should check if the renter's security deposit will cover the cost. Make sure you follow Maryland state laws for withholding a resident's security deposit, including how you can apply the document and how to communicate with residents about it. If you're not sure about the laws or how to process a security deposit for damages, a property management company can handle this task with your renters.
Security deposit procedures should also be included in the lease agreement to guide you in handling compensation for damages.
File an Insurance Claim
If the damage was deliberate or a renter refuses to pay for damages, you can file an insurance claim. Most landlord insurance policies include an option to cover theft or intentional damage. Engaging your insurance company can reduce the out-of-pocket costs to you if you're struggling to get your resident to cooperate with payments.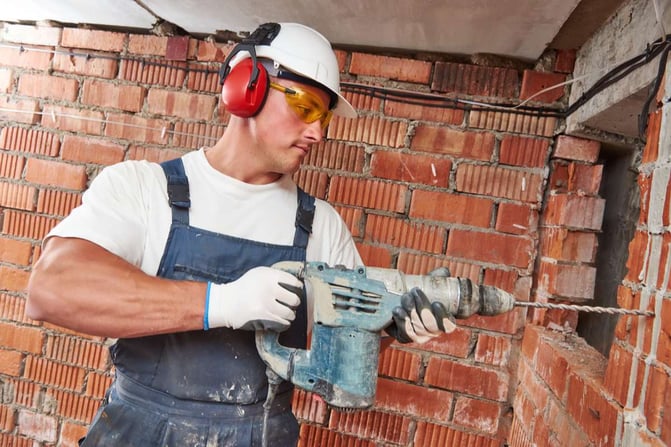 If a resident also has property damage, encourage them to file a claim with their renter's insurance company. Rental property owners are not responsible for a renter's belongings when the resident causes the damage.
Take Legal Action (With Property Management Guidance)
When all of your attempts to work with a renter to recover costs for the damage they caused fail, it's time to take legal action. Work with a property manager in Baltimore MD, and your legal counsel to take the appropriate legal steps toward repairing your property, getting payment for related costs, and remove a resident who refuses to follow the rules or make the situation right.
A resident might think the security deposit lets them off the hook. Still, rental property owners shouldn't be responsible for costs to fix renter-caused damage that exceed the deposit amount.
The Right Property Management Companies Deal With Renter Damage
Even with thorough screening for prospective tenants, finding just the right renter to live in your Baltimore property can be difficult. Despite being excellent residents, renters can cause property damage—either accidentally or on purpose.
Dealing with a renter about the damage they caused can be nasty if they respond with denials, threats, or insults at a property owner. Leaving your rental property in the hands of a Baltimore property management company means you never have to deal with residents or property damage again! Renters Warehouse BW Metro has the experience and resources to take deliver the property management services investors need! We take care of property damage, handle difficult renters, and enforce the lease. If you need help in these areas, let's talk about how we can help!
Protecting your properties is easier with the right insights. Get your free copy of "Protecting Your Investment Property: A Guide."