It's time to think big. If you are considering purchasing real estate investments to rent out for a profit, there is a considerable leap in the learning curve from buying a rental property to managing renters with success.
As a Maryland property management company, Renters Warehouse BW Metro is all about giving you the tools and strategies investors need to make the right decisions. That starts with exploring the various real estate investment strategies available to you that are most likely to drive continued success.
When you work with our Rent Estate™ Advisors, you gain insight into finding ideal rental homes, buying with confidence, renting to the best possible tenants, and building profitability over the long term.
Let's Talk About Trust When Buying a Rental Property
There's a sign taped to the stop sign by your local Starbucks: they are encouraging you to start a business or to buy single-family homes and flip them. It sounds like a plan that makes sense; after all, how hard can it be to flip homes? The problem is, it can be very hard—and these are not the strategies that often pay off for anyone but the person posting the sign that collects money for securing you as a lead.
The better decision is to find real estate investment strategies with a proven record of helping people with little to no knowledge of the industry to do well. Even then, it is going to take some hard work to pull it off.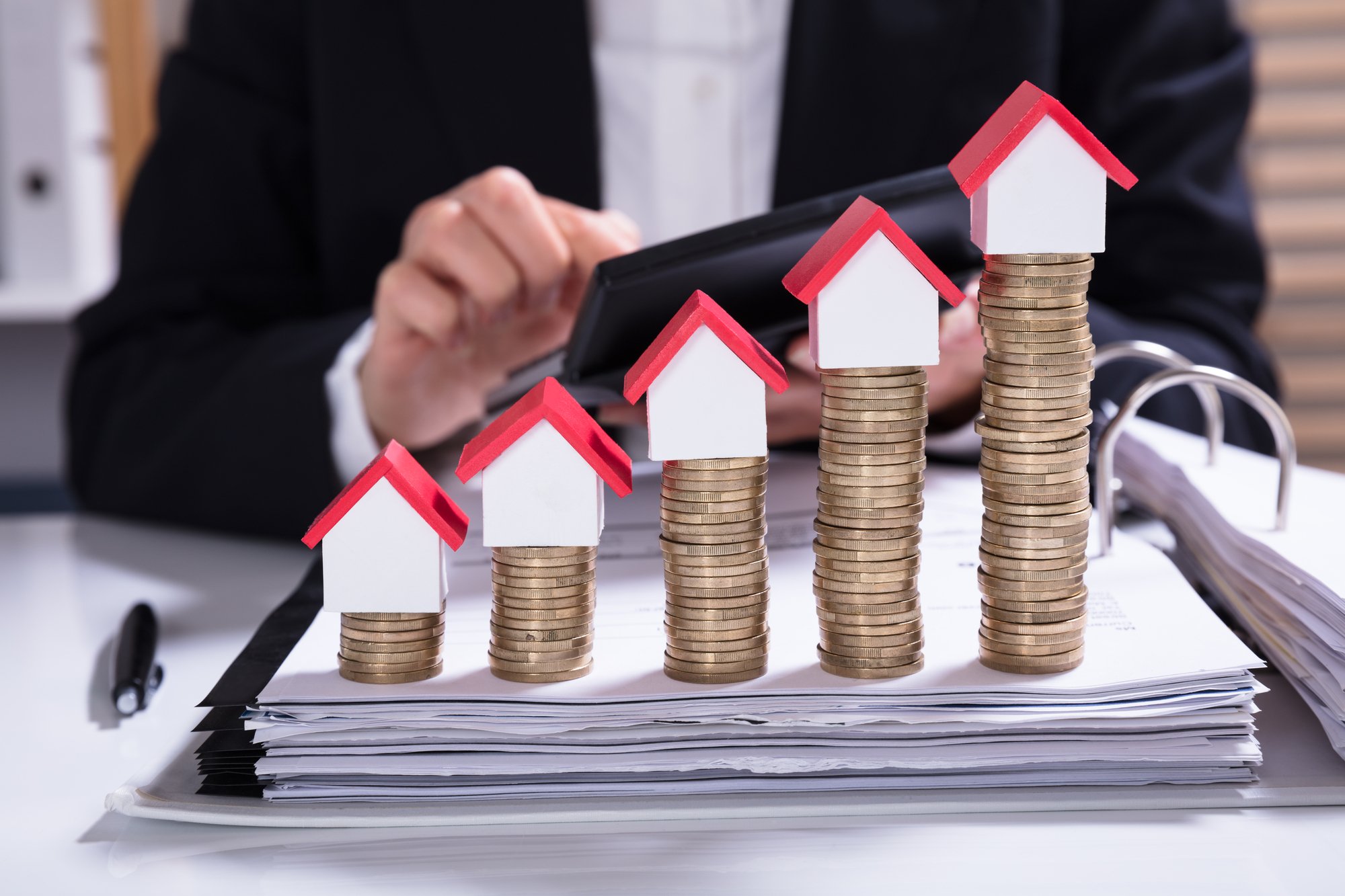 Your Maryland property management company can help you every step of the way by providing key insight that steers you away from money pits and real estate scammers in the Baltimore area.
So, who can you trust as a future rental property owner?
What type of property should you buy: single-family homes, condos, townhomes, or rowhomes?
The right Real Estate Investor Group (REIG) might be able to help.
Consider Working With Investor Groups
A Real Estate Investment Group could be a good place to start if you're interested in the Baltimore rental market but not fully ready to jump in to buy your first investment property alone.
These are groups of investors who pool their money together to buy profitable opportunities in the Baltimore area.
Typically, this involves buying properties wholesale and putting them through a series of rental-ready renovations.
Being a part of a trustworthy REIG offers numerous benefits to beginning investors:
You may be able to buy more than one property.
Multi-family properties like quadplexes are easier to tap into.
You reduce some of your risks as a solo investor by sharing the load.
Buying into higher-priced areas is possible with a pool of collective capital.
Diversification is easier to achieve with an investment group that has a large portfolio.
While this sounds good, you should also take a look at the disadvantages of 'buying into' real estate investment clubs as well, including the limitations on how much you'll take home with you.
It's also important to find investors who share the same views as you do. Just as you would thoroughly vet any other potential real estate partner, be sure to give your investing group the same scrutiny.
Consider Buying Turnkey Properties
Another real estate investment strategy that may work for you in the Baltimore rental market is to purchase turnkey properties.
Perhaps you're looking for a strategy where there's not a lot of work involved in getting started. You buy the home, advertise, and rent it out.
That sounds like the easiest first step—and it can be if you buy the right property in the best rental market.
Turnkey properties typically do not require a lot of work, repairs, or upgrades (did you know it is possible to upgrade your property too much?). However, it is important to do your due diligence here.
You'll need to conduct the research necessary to confirm you are getting a no-problem property. In cases where it is a turnkey rental property, you'll enjoy no upfront costs for upgrading or modernizing the property for renters. At the same time, you still have to do a lot of the management legwork yourself unless you invest in professional Maryland property management services.

Investigate Other Real Estate Strategies
Perhaps you're just not sure which type of real estate investment strategy is the right one for you. Here's the key: there are a lot more of them to choose from than it seems. You could choose to:
Buy properties from wholesalers that require some elbow grease
Purchase properties from established fix-and-flip investors
Live in (then rent) the property after repairs are done
Invest in short-term rental properties in the area
Live in (then flip) the property after repairs.
Which of the above strategies is right for you as a future property owner and investor? It all depends on your capability, your capital, and your financial goals. Working with a full-service property management company can help you define said goals.
How Property Management Helps
Even if you are unsure which route to take, our team at Renters Warehouse BW Metro can help you. Let us do the heavy lifting! We can:
Help you to find available investment properties for sale that fit your portfolio
Perform thorough market analysis of the potential property
Help you identify the ideal rental price point
Handle every detail of marketing
Perform thorough tenant screenings
Handling any maintenance issues and repairs.
The good news is that you can make a solid profit and create a steady stream of income to meet each of your needs with the right real estate investment strategy. The only challenge here is to know which options are right for you.
That's something our Rent Estate™ Advisors are happy to help you with when you give us a call. You can also learn more about real estate investing when you download your free copy of our guide!